Mobile Height Adjustable System – Column Lift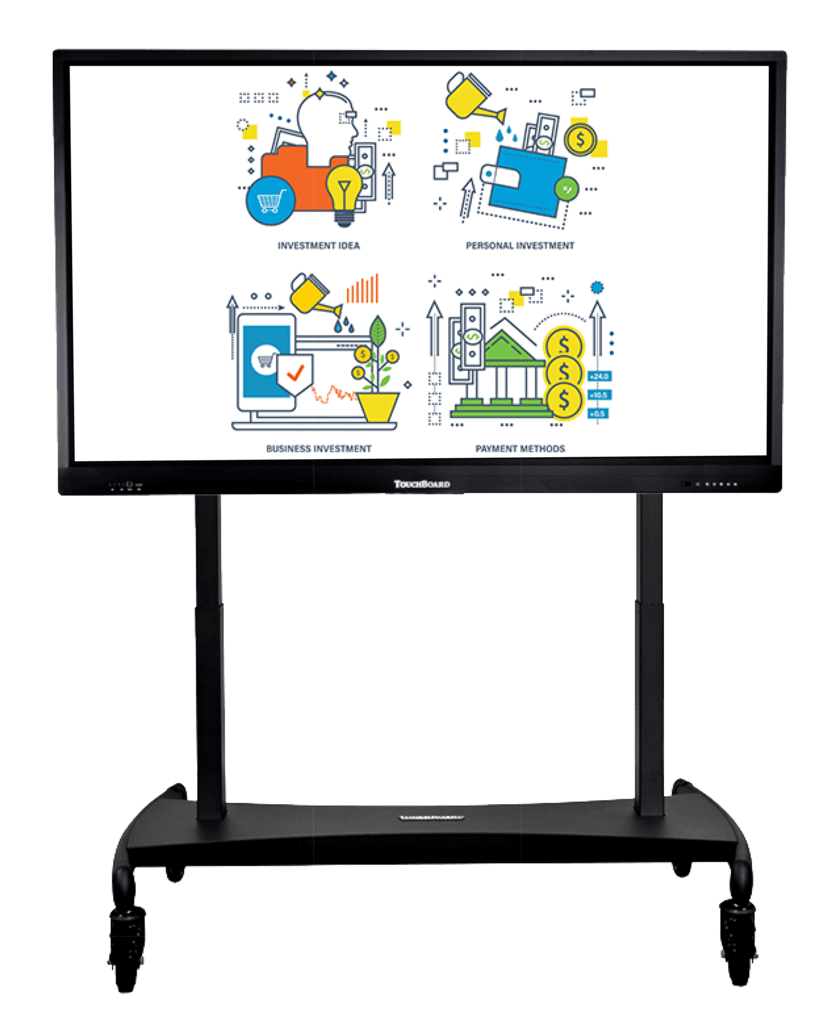 Mobile Height Adjustable System – Column Lift
The TouchBoard Mobile Height Adjustable System with Twin Lifting Columns is engineered from high tensile steel materials and designed to support modern
LED touch panels up to 95kg.
The design provides an interactive panel with electronic height adjustability in the vertical position, catering for both a small and large group of users. This system also provides an inclusive learning environment for mobility impaired users.
Compact in design and having a lesser footprint than most other stands on the market, this system is the ideal solution for smaller office spaces and classrooms or shared spaces that require regular set up and pack away. Being mobile it is easily moved between areas and being height adjustable, it provides many options for the user.
A central laptop tray is included. Options include a side laptop tray, keyboard, PC and webcam mount.
Designed to provide complete flexibility in any learning/presentation area
Provides inclusive learning for mobility impaired users
Perfect for Early Years, having a small footprint and able to go very low in height
Sturdy and robust with simple electronic actuator control
Easy to manoeuvre between areas and pack away when not required
Rear laptop tray included. Webcam and keyboard mounts available
Integrated power distribution board with surge protection
Fast and easy installation process, taking under 1 hour