Wall Mount Fixed Height System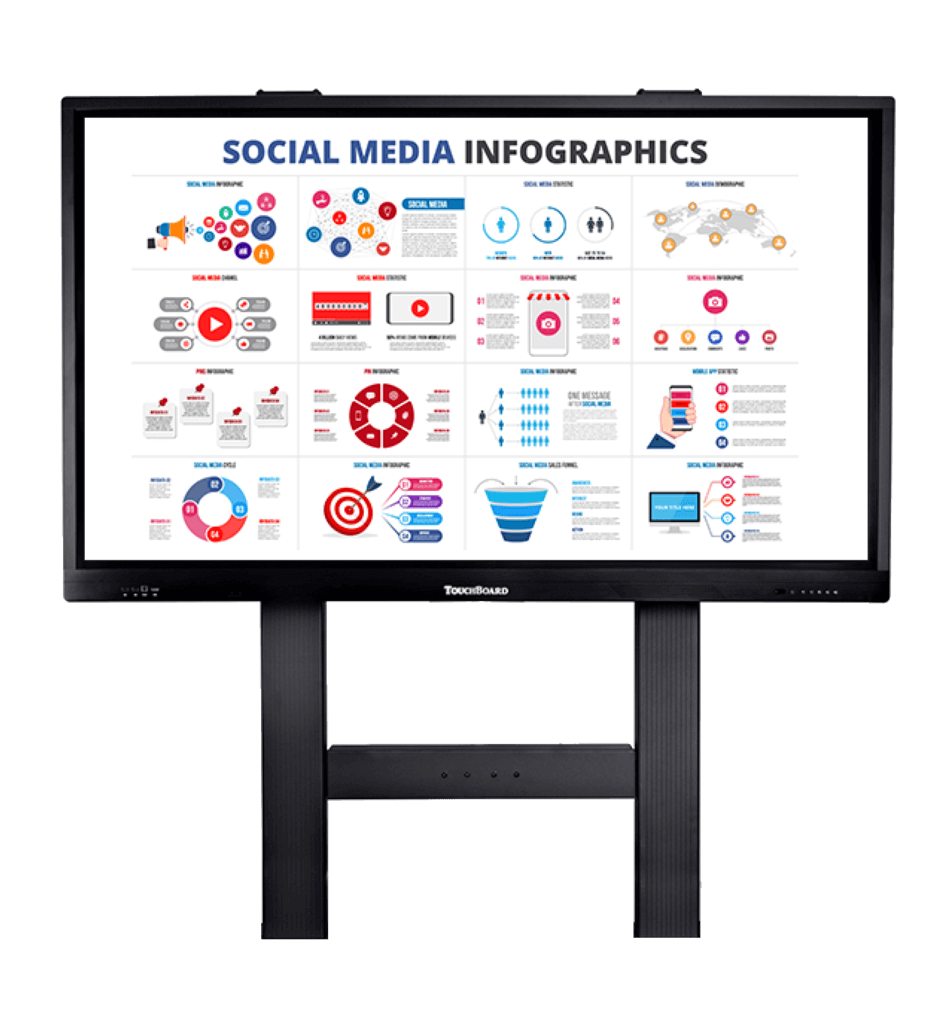 Wall Mount Fixed Height System
The TouchBoard Wall Mount Fixed Height System is engineered from high tensile steel and rigid aluminium materials and designed to support modern LED touch panels up to 136kg. This system provides a modern addition to any corporate, boardroom or education environment.
Strong aluminium extrusions to transfer load to the floor rather than the wall, making it ideal for mounting in places where existing walls may not be structurally adequate.
Modular in design, this system can convert to the Mobile or Free Standing Height Adjustable System.
Available in fixed height, with mechanically adjustable to provide added flexibility and inclusive access for mixed or shared learning spaces. A central laptop tray is included as standard. Options include a side laptop tray, keyboard, PC and webcam mount as well as brackets to support VESA mounts up 1470mm.
Designed to provide complete flexibility in any learning / presentation area
Provides inclusive learning for mobility impaired users
Modular in design, being able to be converted to a Mobile or Wall Mount System
Strong aluminium extrusions transfer load to floor
Sturdy and robust simple mechanical height adjustability
Central laptop tray and webcam mount standard inclusion
Integrated power distribution board with surge protection
Fast and easy installation process, taking under 1 hour