Wall Mount Height Adjustable System – Column Lift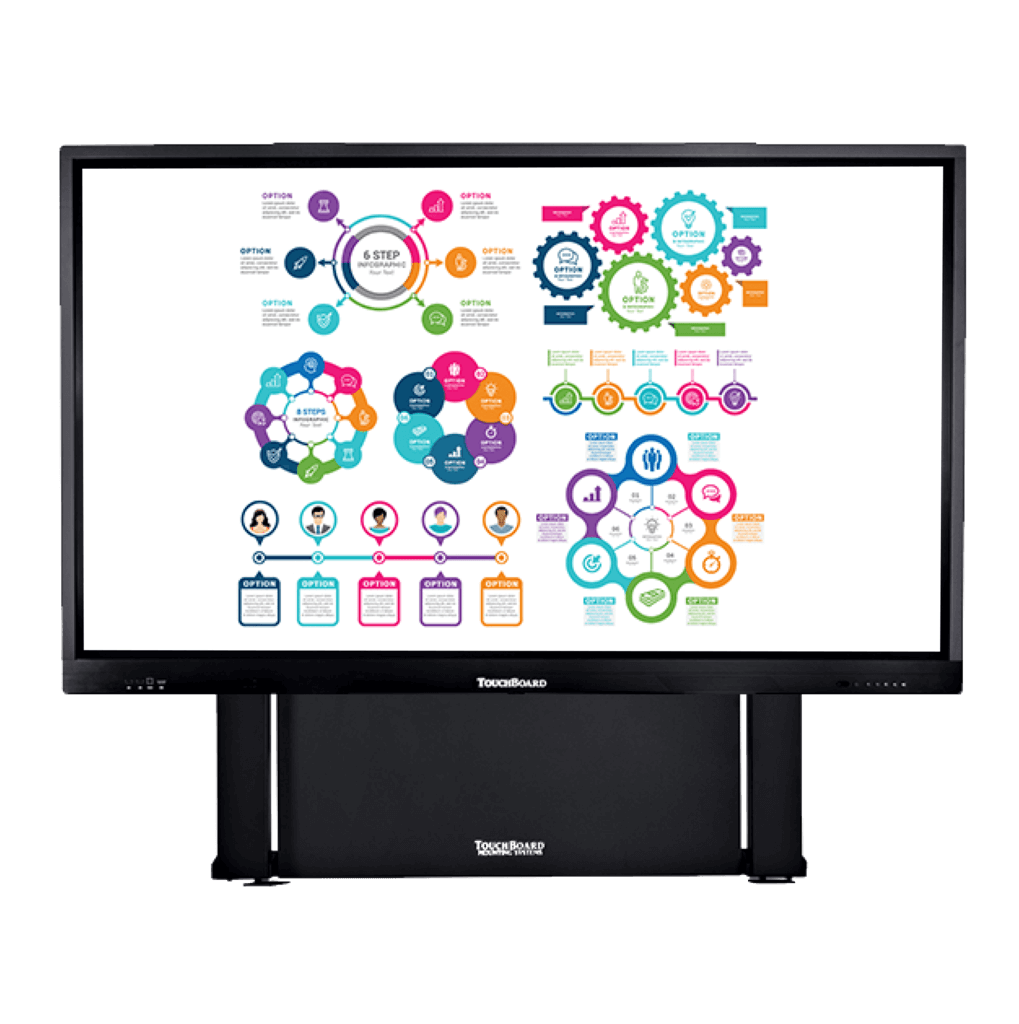 Wall Mounted Height Adjustable System - Column Lift
The TouchBoard Wall Mounted Height Adjustable System with Twin Column Lifts is the newest edition to our current range of motorised mounting solutions. This system eliminates the load bearing extrusions to the floor utilised in our other wall mounted systems, providing a quite simple and clean installation whilst
retaining motorised height adjustability.
With its strong steel construction, this system is designed to support modern LED touch panels up to 95kg when a motorised height adjustable option is required. No protruding legs to the foor provides an aesthetic modern installation within any corporate, boardroom or education environment.
Available in motorised height adjustable to provide added flexibility for mixed learning and shared learning spaces. Options include a side laptop tray, keyboard, PC
and webcam mount as well as brackets to support VESA mounts up to 1470mm.
Designed to provide complete flexibility in any learning / presentation area
Provides including learning for mobility impaired users
Wall mounted with motorised height adjustability
Sturdy and robust with simple electronic actuator control
Aesthetic modern installation with no visible protruding legs
Side laptop tray, keyboard, PC and webcam mounts available
Integrate power distribution board with surge protection
Fast and easy installation, taking under 1 hour